NASA Paper Presentation
International Credit to Mailam Engineering College Students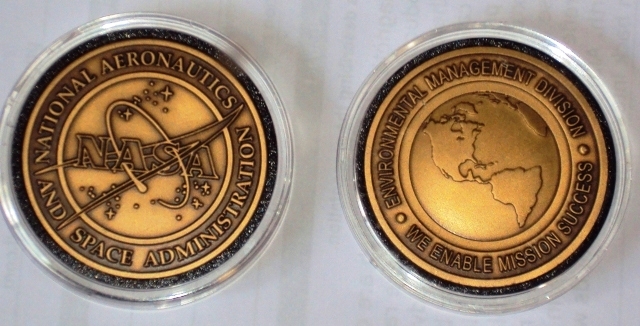 Ms. Divya Krishnamoorthy & Ms. Durga Devi G
II year Computer Science & Engineering
Presentation in the 2011 International Workshop on Environment and Alternative Energy
Noordwijk, The Netherlands – November 15 – 18, 2011
The National Aeronautics and Space Administration (NASA), the European Space Agency (ESA), and the Portuguese Center for Pollution Prevention (C3P), have jointly organized an International Workshop on Environment and Alternative Energy with the theme of "Global Collaboration in Sustainable Environmental and Alternative Energy Strategies" at the European Space Research and Technology Centre (ESTEC), Noordwijk, The Netherlands, during November 15 – 18, 2011.
This workshop was attended by International and U.S. scientists, engineers, academics, researchers and students from around the globe affiliated with government agencies, universities, as well as large and small businesses.
General Castelo Branco , Director, Center for Pollution Prevention (C3P),
Ms. Olga Dominguez, Assistant Administrator for the Office of Strategic Infrastructure, NASA, Mr. James Leatherwood, Director, Environmental Management Division, NASA, Mr.Nathalie Meusy, Head of the Coordination Office on Sustainable Development, ESA, Mr. Franco Ongaro
Director of Technical and Quality Management and Head of ESTEC were some of the key note speakers in the workshop.
It was an exciting program which included presentations on current issues, progress on those issues, technological solutions, from research and development with a view towards collaboration.
The workshop was a combination of technical presentations and discussions which included,
Materials management and substitution in support of space operations
Remediation technologies and strategies
Emerging renewable and alternative energy technologies
Encroachment risk analysis and mitigation
Adaptive response to climate change
Green sustainable development and redevelopment
Recycling and pollution control strategies
Student presentations on related international and domestic research
As part of the workshop a student presentation (Both Paper and Poster) were called in the above topics. The projects interest to NASA, ESA, and industry, represent new ideas or take a fresh look at existing designs, models, or concepts in the above areas were invited by the organizers.
The aim of this was to encourage students' involvement, exchange of ideas and information, creative thinking, and the projects that are presented could meet interest of any of the sponsors and lead to further research initiatives, or development of projects.
Students from all over the world have submitted their project and posters with their research ideas to NASA. These proposals were evaluated by selected NASA personnel and University Professors. There were nearly two thousand proposals from all around the world. Among these proposals fifteen of them were selected of which two were from Italy, six from Portugal, five from United States of America and Durga Devi and Divya Krishnamoorthy were the only participants from Asia.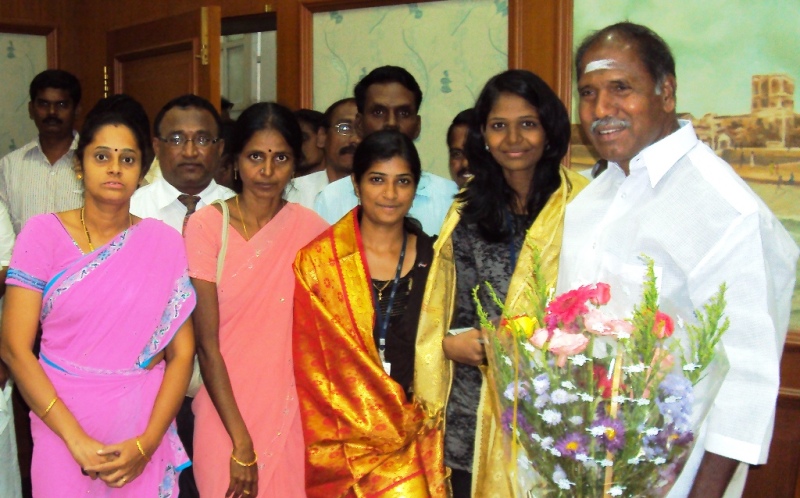 Presentation by Divya and Durga
In the presentation session, the Second Year CSE Students of Mailam Engineering College Ms G Durga Devi and Ms K Divya presented a paper on the topic "Ultraviolet Radiation Control Measures". They presented about the Ultraviolet rays, consequences of the rays and preventive methods.
They proposed two methods,
Oxygen Ozone method and
Nano Solar panel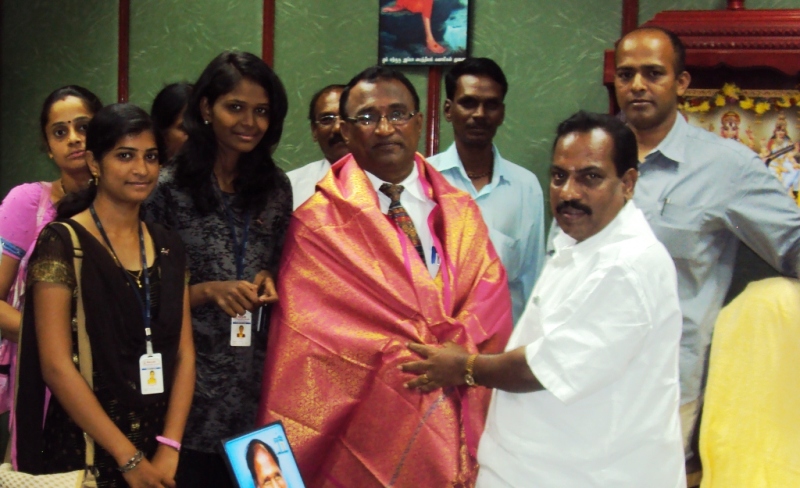 Oxygen Ozone method
Liquid oxygen will be carried to the stratosphere. It is released as gas because more volume of oxygen is stored as liquid than as gas. It is done by using the aerostats and aerodynes. The aerodyne tank capacity should hold around 200m3 of liquid oxygen. The liquid that is vaporized will be ejected under high pressure from the aerodyne. Oxygen gas ejected will join naturally with existing ozone molecules. Discharged oxygen will add to the total volume of ozone at depleted places and join in reaction. By following Oxygen Ozone method an artificial oxygen ozone layer is formed to protect the harmful effect of Ultraviolet.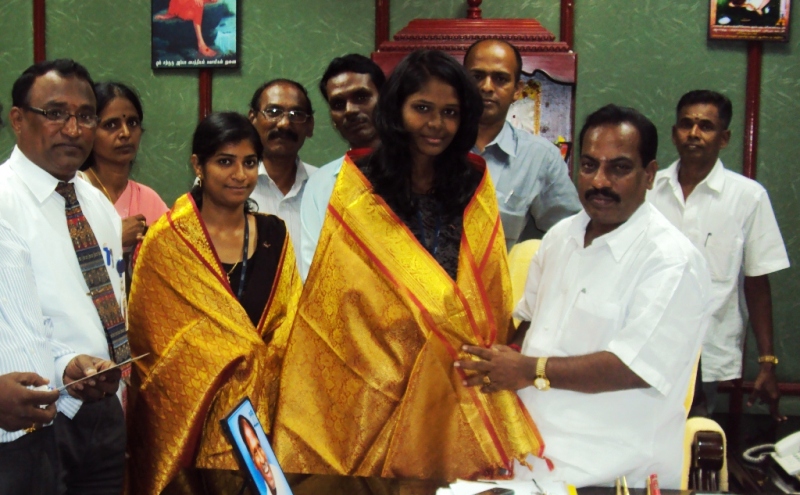 Nano Solar panel
The Nano technology can be implemented in solar panels. In this technique solar panels are being replaced by Nano materials. These Nanopanels will reduce the complexity when compared to ordinary solar panels. CIGS (Copper, Indium, Gallium, Selenium) are the semiconductors that are used in these panels. They are coated with the Nano materials by spraying the Nano inks over the panels. By annealing and printing process, thin film semiconductor is made. Nanoparticles dispersed throughout the proprietary CIGS ink.
They concluded that if these measures are followed, the harmful radiations can be controlled and thereby life on earth can be improved.
As part of the students' presentation, a poster competition was also conducted. Our students have presented their ideas in the form of poster and their extraordinary performance on the topic "Ultraviolet Radiation Control Measures" bagged the first prize, which is a credit to them.
The Mailam Engineering College Management has sponsored the students and helped these students to present their ideas in the International Forum.
The Mailam Engineering College Managing Director Mr.M.Dhanasekaran, Secretary Mr. S.V.Sugumaran, Principal Dr. A.T.Ravichandran, faculty members and students congratulated them for their remarkable performance.