About us
Mailam Engineering College, a self-financing institution was established in 1998, in Villupuram district. The college is approved by AICTE, New Delhi and affiliated to the Anna University, Chennai. The college offers six undergraduate courses and six postgraduate courses. The college is built in a sprawling campus of 42- acres, with a blend of beautiful green landscaping and aesthetical elegance, situated adjacent to the Sri Subramania Swamy Koil, Mailam and Sri Vakkarakali Amman koil, Thiruvakkarai, which provide the campus a tranquil and pleasant atmosphere for the pursuit of technical education. Mailam Engineering College is one of the top engineering college in Villupuram district..
Vision and Mission
Vision
To bring forth prosperity through modern technology by means of imparting value based education, innovation and become a world class technical institution.
Mission
To provide necessary Technical Skills through excellent standards of quality education, keeping pace with ever changing technologies.
To bring students together to be trained in leadership skills, engage in activities that promote ethical manners, exhibit social liabilities and inspire a dedication to excellence.
To develop the spirit of entrepreneurship among the students through entrepreneurial Awareness Campaign, training, and Research and Development etc.,
Chairman's Message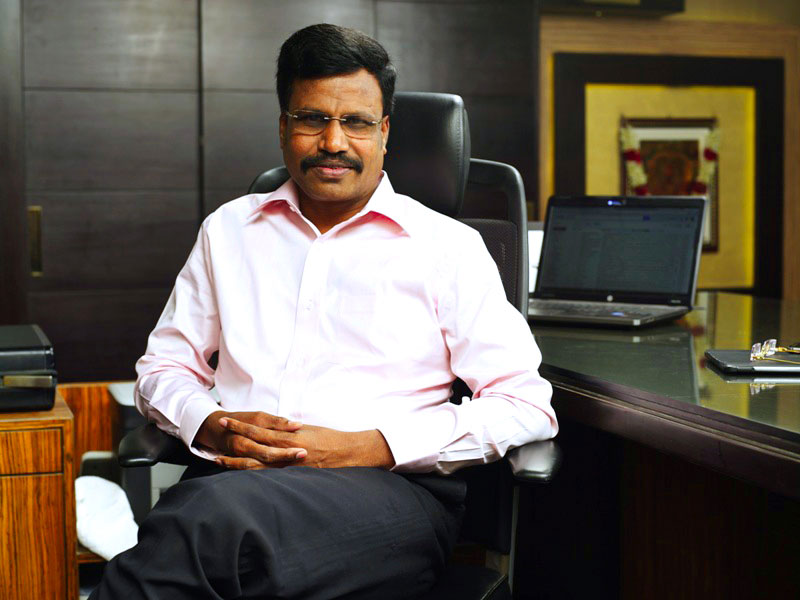 Mailam Engineering College (MEC) was established in the year 1998 with the aim to impart quality education to the young minds. Technological progress in the last few decades has helped to purge national barriers and create a global marketplace. Our objective is to develop confidence, self-motivation, research and problem solving skill sets and imbibe value education among our students. We give top priority to discipline and knowledge and the application of the same for societal progress and upliftment.
Our College aims at becoming a front runner in developing the next generation teaching and learning methods and to foster individual excellence and participation of our students in the full range of academic, spiritual, cultural, social and physical activities, and make them socially sensible all rounders.
I also understand the need for the students to feel at home in the college environment. Both the teaching fraternity and the management team are amiable and affectionate, yet they make the students as disciplined individuals such that success is always on their side. All amenities like Computer Labs with internet facility, library and laboratories, hostels, transports, etc. function in full swing to make the students perform well. Added to this, to encourage sports and extra-curricular activities among the students, we are offering various facilities. MEC is accredited by the well known corporate giant, TATA Consultancy Services (TCS), so that the students find an easy way to kick-start their career with a big brand like the TCS. In addition to this, our placement cell is doing an excellent job in training the students to get placed in different sectors. Placement is our utmost priority now.
With regards
M. DHANASEKARAN
Chairman and Managing Director
Vice Chairman's Message
Mailam Engineering College was established to impart academic excellence by providing a conducive environment for the overall personality development of young ones. Spanning over a decade, the college is covering many a milestone year after year incorporating all modern mechanisms of technological research and application. Within this span of time, it has emerged as one of the leading Engineering Colleges in the Villupuram District. Mailam Engineering College is making every effort to nurture young Engineers with global mindset embedded in Indian roots.
We have a perfect blend of academics and dynamic environment to motivate everyone – the management, faculty and students to deliver their best. We have a very competent and dedicated core faculty team. In addition to their excellent teaching, the faculty members are actively involved in molding the minds of the young engineers.
We encourage students to utilize our high standard of teaching-learning services. Our objective is to create a class of qualified, innovative and dynamic professionals for the Engineering sector, for self-employment and for academic & research institutions of socio-economic importance. With regards
Shri.S.V.SUGUMARAN
Vice Chairman
Secretary's Message
I welcome you all to MEC, A Place to Foster Innovative Technologists Since its inception in 1998, MEC has achieved many a remarkable milestone such as Extraordinary Academic Excellence, Outstanding Placement Record, and Stunning Accomplishments in Sports and Co-curricular activities facilitating a holistic learning environment for its students. Learning is both a fulfilled activity and a rewarding experience at MEC. With a wide range of well-qualified and highly experienced team of faculty, our strength lies in transforming average minds into extraordinary engineers with such skills and potential that meets the current industry standards and expectations. Student Chapters and Profession Bodies such as ISA, IEEE, CSI, ISTE, IEI, CII, NSS, IWS etc. have also been formed to encourage the students to interact with the outside technical fraternity to keep them updated about the ongoing technical innovations. As the Secretary of MEC, I welcome you all once again to explore the world of unlimited opportunities and possibilities at MEC.
With Regards
Dr. K. Narayanasamy
Secretary
Principal's Message
I am deeply delighted to divulge the dictum, "Students don't care how much we have and know; but all they have to know is how much we care! – for their future goals and aspirations". It is with this faith and firm affirmation that Mailam Engineering College shapes students into smart, successful and challenging professionals in Engineering and Technology, with a clear conviction that service to humanity, especially to the students' community, is service to the creator.
Our students grow by leaps and bounds and so does our institution, because we are sure that the success of our students is the impetus of the institution. Integrating character and creativity, blended with a compelling compassion and commitment towards societal progress, in pupils' personality has been the trump card for our triumph over a decade now. We augment academics with industry-institute interface wherein our students remain ahead and abreast of industrial applications pertaining to their domain.
We leave no stone unturned in incorporating physical and psychological pragmatism with a full time practicing psychologist within the campus with a sound NO TO STRESS secret. With our sporting stars shining at zonal, nation and international levels coupled with a promising placement record ticking over the three-digit figure every year, we are proud to proclaim that at Mailam Engineering College Professionalism is Personified and we streamline success by sheer design and not by coincidence. With regards
Dr. S. SENTHIL
Principal
Trust
BOARD OF MANAGEMENT
The college is administered by a Board Of Management of Mailam Subramania Swamy Educational Trust comprising of eminent personalities emerging from all walks of life as furnished below
Shri. N. Kesavan M.A., D.Com.


FOUNDER

Shri. M. Dhanasekaran


CHAIRMAN & Managing Director

Shri. S.V. Sugumaran @ Subramaniyan


VICE CHAIRMAN

Dr. K. Narayanasamy


M.B.B.S.,MBA(UK), M.Sc.,Radiology(UK) SECRETARY
Governing Body
Governing Body
Shri. M. Dhanasekaran

Chairman & Managing Director,

MSSE Trust

Shri. S.V. Sugumaran

Vice Chairman,

MSSE Trust

Dr. K. Narayanasamy

Secretary,

MSSE Trust

Mrs. K. Nalini

Trustee,

MSSE Trust

Mrs. D. Geetha

Trustee,

MSSE Trust

Mrs. V. Nirmala

Trustee,

MSSE Trust

Mr. V. Gopalan

Member,

Industrialist

Mr. R. Palaniswamy

Ex -Officio

Commissioner of Technical Education Chennai – 25

Mr. R. Balamurugan
Ex-Officio Regional Officer,
Dr. S. Senthil

Member Secretary

Principal, Mailam Engineering College

Dr. V.S.K. Venkatachalapathy
Vice Chairman,MSSE Trust
Dr. S. Malarkkan

Member,

Principal, Manakula Vinayagar Institute of Technology
Location
Mailam Engineering College is situated in Mailam.
Contact us
Our Contact Details
Dr. S. Senthil,
Principal,
Mailam Engineering College,
Mailam – 604304
Tindivanam Taluk,
Villupuram District.
Phone:04147-241515/241551,
Fax:04147-241552,
Email Id: principal@mailamengg.com
Mr. T. Sivanantham,
Administrative Officer,
Mailam Engineering College,
Mailam – 604304
Tindivanam Taluk,
Villupuram District.
Phone:04147-241515/241551,
Fax:04147-241552
Mr. R. Sayeekumar,
Manager ,
Mailam Engineering College,
Mailam – 604304
Tindivanam Taluk,
Villupuram District.
Phone:04147-241515/241551,
Mr.P.Sathish Kumar,
Placement Officer,
Mailam Engineering College,
Mailam – 604304
Tindivanam Taluk,
Villupuram District.
Mobile:9486416214,
Email Id: placementofficer@mailamengg.com
Site Administrator
Please send your valuable feedback to smvetweb@gmail.com
Professional Societies
The institution is well associated with several professional societies and their chapters are functioning effectively in the campus for the betterment of the students and staff. They are
ASM – American Society of Metals
IEEE – Institute of Electrical and Electronics Engineering
ISTE – Indian Society of Technical Education
IE(I) – Institution of Engineers (India)
CSI – Computer Society of India Chapter
IIPE – Indian Institution of Production Engineers chapter
NIPM – National Institute of Personnel Management
CII- Confederation of Indian industry
TEDA – TamilNadu Energy Development Agency
SESI – Solar Energy Society of India
NSS – National Service Scheme
IWS – Indian welding society