Admission Enquiry
Placement Activities
Best Place to get Top Placement
80% Placement Record
650 + students so far got placement offers in 2019 and it continues.
80.02% of eligible students got placed in 2019.
3730 Students on Campus.
7 Lakhs as Highest Salary
Average salary of Rs.4,03,000 per annum.
TCS (7 Lakhs / Annum)
BYJU'S (7 Lakhs / Annum)
ZOHO (6.5 Lakhs / Annum)
SOPRA STERIA(4.6 Lakhs / Annum)
Opportunities in 90+ companies
72+ Reputed recruiters with 25+ MNC's, 45+ core companies.
Top recruiters – TCS, Zoho, Infosys, CTS, Wipro, HCL, Accenture, Byju's, Axis Bank etc.
Practice for Top Companies
Company Specific Intensive training with leading training companies like FACE, SMART.
Tie-up with Skill Rack for conduction of Online test Practice for Top Companies.
About College Facts
0 Cash Prize won for Technoxian Championship
0 Cash Prize won at Robot project, IIT Kharagpur
0 hrs Sports and R & D coaching
0 Lakhs per annum, highest job offer
0 Students as benefited by Scholarship during 2017-18
0 Crore+ amount was sanctioned as Scholarship during 2017-18
0 Buses to different location
Academics
Ranked 14th Position among 556 Engineering Colleges in Tamil Nadu.
Accredited by NBA, New Delhi and TATA Consultancy Services (TCS).
Centre of Excellence – Red Hat, Big Data, AutoCAD.
Internship opportunities in Top Companies like TCS etc.
Campus
Hi tech labs with 100 mbps hi-speed internet connection and free WIFI access.
Sports facilities with indoor and outdoor games.
Ultra-modern fitness center.
Air conditioned auditorium which can accommodate 750 students.
Achievement
Overall Championship Award in Anna University Zone V Sports Events in 2018-19 with 11 Trophies and 180 Medals in all tournaments.
TCS AI MANIA title winner of 2018, a competition in Artificial Intelligence.
Our Top Recruiters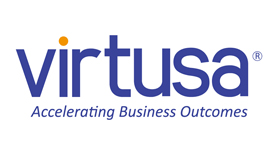 Online Courses
We are training partners of online certificate courses. Python,C,C++ and Java online training provided by eProgram.
Students Innovative Projects
We are encouraging our students to learn and play a innovate ideas. Our students are demonstrating their project skills in the every semester.