HOD'S Message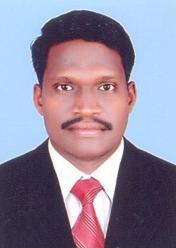 Dr.S.Sundarraman
HOD for Civil
Civil Engineering is among the oldest of the engineering disciplines, but it continues to be among the most critical for addressing fundamental human needs, and offers boundless opportunities for innovation. Civil Engineering is a rewarding career where you will have the opportunity to have a significant impact on the quality of life of the community around you and the entire world. Our emphasis is the development of practical competence, critical thinking, passion for self-learning, as well as the capacity for teamwork and leadership. Our mission is to make that happen. The Department of Civil Engineering at Mailam Engineering College offers Bachelor of Engineering (B.E.) degree in Civil Engineering. Civil Engineering Department was established in the year 2009 with an intake of 60 students. Civil Engineering stream focuses in the areas of Structural analysis, Design, Environmental, Geo-technical, Transportation, and Project Management. Our department is equipped with excellent teaching facilities, including high quality laboratory equipments and computer laboratory with state of the art equipment to support the learning process. Our faculty members are highly qualified experts in their fields and are also active members of various professional societies. Through the practical training, project work, industrial visit and guest lectures and exposure to software by means of value added courses, students are well equipped and come out as responsible engineers who are effective professionals in today's work environment.
I look forward to welcoming you to the Civil Engineering program at Mailam Engineering College.
Scope
To keep abreast of latest developments and applications of knowledge in Civil Engineering field.
To prepare the students for challenges of future and becoming global engineers.