FACULTY NAME LIST
| | | | | | |
| --- | --- | --- | --- | --- | --- |
| S.No. | Staff Name | Designation | Joining date | Qualification | Regular/Contractual/adjunct |
| 1. | Mr. S. Kadiresan | Librarian | 24.06.2008 | M.Sc (IT) MLIS, M.Phil | Regular |
| 2. | Mr. K. Venkatesh | Asst Librarian | 14.07.2014 | MLIS | Regular |
| 3. | Mr. S. Dhandapani | Library Assistant | 01.09.2008 | CLIS | Regular |
| 4. | Mr. D. Sendhilmuragan | Library Assistant | 02.01.2001 | B.A | Regular |
| 5. | Mr. K. Ayyanar | Library Assistant | 01.02.2002 | B.Lit | Regular |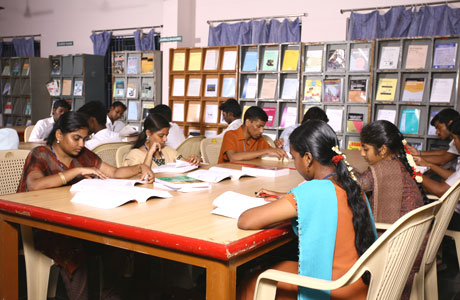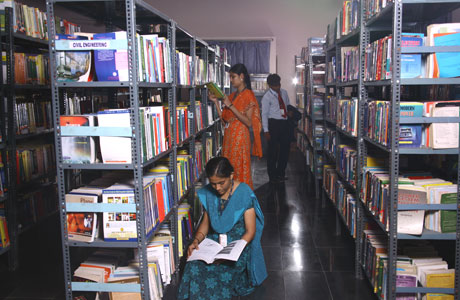 MEC has an excellent library that houses over 38,550 volumes of Technical, Humanities and Sciences and its related fields and subscriptions to over 266 National and International journals. The titles and volumes in all the fields are constantly updated as per the recommendations given by the library committee. Newspapers, weekly and fortnightly magazines of repute are subscribed to enable the students to keep abreast of day-to-day activities.
It is also a member of British Council Library, MALBINET & DELNET to access study materials in over 25 member institutions including IIT, CLRI, CECRI, PEC, and CEG etc. 121 NPTEL video courses are part of the resources. The library comprises of an Audio-Visual section equipped with videocassettes and CDs. We are having Bar-coding and Internet connectivity. Reprographic facility is also available. Apart from the Central Library, each department has a departmental library.
In addition to the central library in the college, every department has its own well-equipped individual library which houses all the required text and study material prescribed by Anna University for that particular department. Students borrow necessary books from their department library for their reference.